At Bells Corners Dental Studio, our goal is to take care of you and your family in the most comfortable and convenient way possible. As a locally owned clinic, we pride ourselves on building long lasting relationships while greeting you with familiar smiles each time you visit. It is also our pleasure to support local charities, associations, and fundraising events.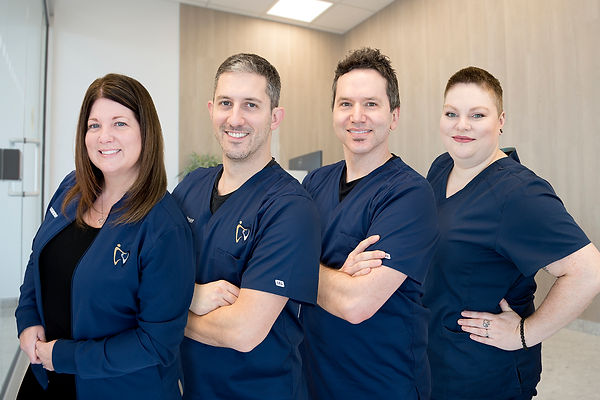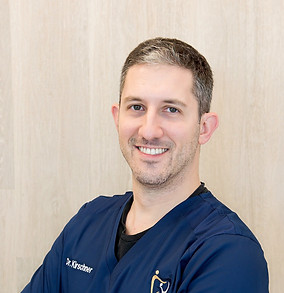 Welcome to Bells Corners Dental Studio. I am the owner and dentist. Since 2014, I have been helping patients of all ages achieve optimal oral health. Our team is dedicated to providing oral health care in a comfortable, compassionate, and fun atmosphere. We are here to listen and guide you on your path to overall health. Patients become family because we are committed to building lifelong relationships.
About my family: My wife and I were born and raised in Montreal. In 2017, we moved to Nepean with our 4 month old daughter and in 2019, we welcomed our second daughter. In our spare time you can find us on nature walks, playing sports, singing and dancing. I am a fan of baseball, hockey and golf and I enjoy trying new recipes on the BBQ! One day I hope to plant that vegetable garden I always wanted.
​*Dr. Kirschner graduated from McGill University with a Bachelor of Science in Anatomy and Cell Biology in 2007, a Master of Science in Dental Sciences in 2010, and a Doctorate of Dental Medicine in 2014. He went on to complete a Certificate in Advanced Graduate Studies in Advanced Education in General Dentistry from Boston University in 2015 . Dr. Kirschner continues to advance his studies with many hours of continuing education on various topics.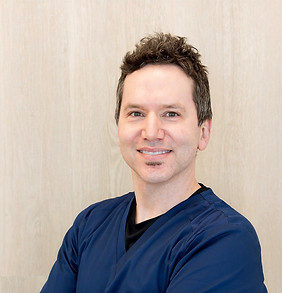 I've been helping people take care of their oral health for 20 years so far, and I'm still just as passionate and probably more than I was when I first started! When I see someone for an appointment I don't want to "just scale" their teeth, I want to have a connection with that particular person at that time and get to know them, understand where they are in terms of comfort level at the dental office and also have some really good laughs (yes that's possible in a dental office!). I've helped people that have claustrophobia, dental anxiety, going through very stressful life events to people that just hate having their teeth scaled get completely comfortable in coming in for their appointments. Many of the people that I have seen for the last 15 to 20 years actually love coming into the office for our semi-annual dose of laughs and "catch up" time. I've come to realize that you can't win every case of periodontal disease but if you can keep people from dreading going to the dental office and provide them with great continuous care then you've done a great thing. 
​When I'm not connecting with or having laughs with my patients at the office you can find me with my family and my pooch Coco. I also love to kayak, workout, play tennis or shoot hoops and I enjoy keeping up with the latest in dentistry. Just remember, when you see me for an appointment that you're not just another patient to me and in a time where staff come and go I'll be here for you.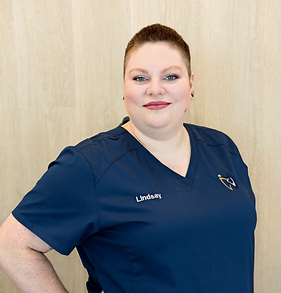 Hi, I'm Lindsay! I am a level II dental assistant. I was born and raised in Nepean. I look forward to taking care of you and your family. I love getting to know new people and making them feel at ease. Outside of the office, I spend time with my husband and our family of animals. Next time you see me, ask me what kind of animals we have 😉