Teeth Cleaning Bells Corners, Ottawa
Prevent oral health issues and keep your teeth healthy and beautiful with dental cleanings in Bells Corners, ON! Visit Bells Corners Dental Studio for your dental cleanings and checkups.
Dental cleanings in Bells Corners are one of the best ways to ensure your oral health. Visiting the dentist at least once every six months or a teeth cleaning and dental check-up helps keep your teeth and gums healthy and beautiful.
At-home oral hygiene in Bells Corners is also important, but it's not a perfect solution. During teeth cleaning in Bells Corners, the dental team can remove hard-to-reach plaque and assess your oral health for any concerns. Our experienced team here at Bells Corners Dental Studio is here to help with our comprehensive dental health services.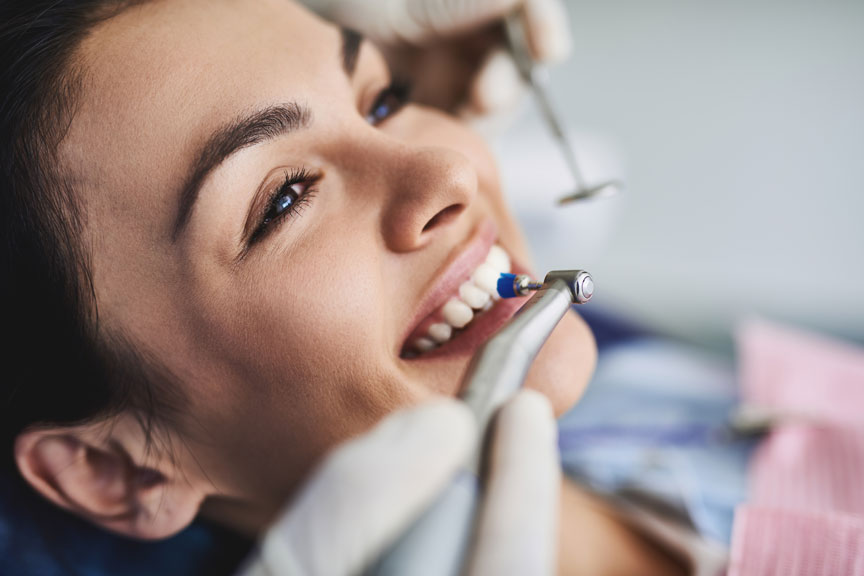 Benefits of Dental Cleanings
Keeping your teeth healthy starts at home. You should brush at least twice a day and floss every day. While these steps are important, we often leave behind bacteria. Bacteria builds up over time and forms plaque. This increases the risk of tooth decay, gum disease, and other oral health issues.
Worse yet, you may not be able to notice any concerns until they are severe. When you realize you have a dental issue, the treatment may be expensive and time-consuming.
The best way to keep your teeth healthy and catch concerns early is with dental cleanings in Bells Corners. The top advantages of teeth cleanings include:
Visit Us for Your Teeth Cleanings in Ottawa!
Teeth cleanings are important for your long-term oral health. The dental hygienist removes plaque and tartar before polishing your teeth and applying fluoride. Then, the dentist assesses your teeth, gums, and mouth. We then recommend any necessary treatments and provide you with professional advice or improve your oral health. 
Turn to our dedicated team at Bells Corners Dental Studio for teeth cleanings near Ottawa, Nepean, Kanata, and Barrhaven today. Schedule your appointment online!
We have selected few more services that you might be also interested in reading more about.