Wisdom Teeth Removal Bells Corners, Ottawa
Prevent overcrowding and other oral health issues with a quality wisdom tooth extraction in Bells Corners.
The backmost molars are known as wisdom teeth because they typically erupt in our late teens and early twenties. Not everyone will have all four of these molars come in, and some may not have any at all. However, wisdom teeth removal is often recommended for those with wisdom teeth. Allowing these teeth to come in can open the door to overcrowding and other oral health concerns.
Understandably, wisdom tooth removal in Bells Corners can seem scary. However, our dedicated team at Family Dental Bells Corners is here to help with all of your dental needs, including wisdom teeth removal. You can trust us for excellent dental care.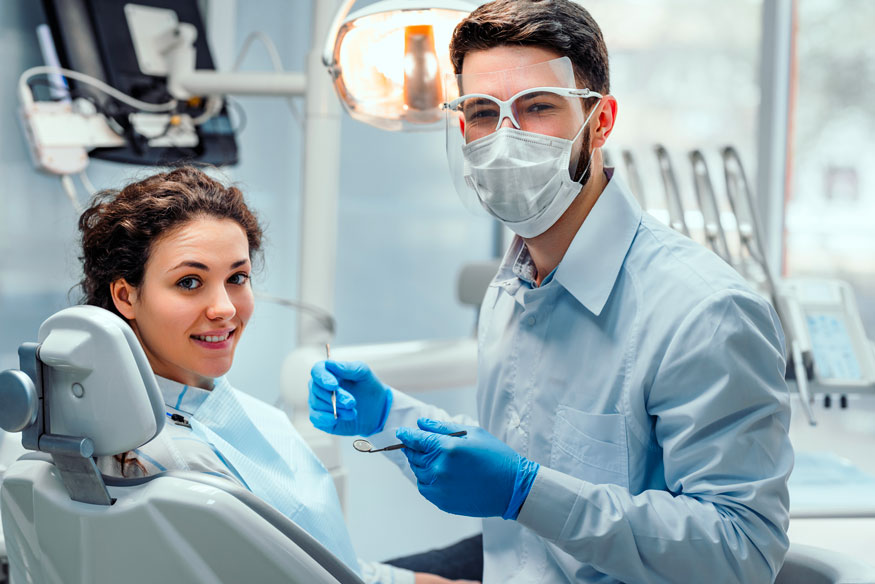 Do I Need a Tooth Extraction?
Wisdom teeth are not the only ones that require extraction. In some cases, other teeth may benefit from extraction. However, our dental team only recommends tooth removal in Bells Corners when it is the best solution.
Before considering tooth extraction, we evaluate other restoration options like dental fillings, and root canals, tooth crowns, and more. Tooth extraction is a last resort used only when the tooth, or the surrounding structure, is damaged beyond repair. Additionally, if a tooth is damaging the neighbouring teeth, removal may be the best solution.
While any tooth may require removal, wisdom teeth are the most common candidate. Since wisdom teeth come in significantly later, they can disrupt oral health immensely. We will assess your smile to help you decide if wisdom tooth removal is the best solution for your oral health.
Tooth extraction can be intimidating, but the process does not need to be stressful. Here at Family Dentist Bells Corners, we offer sedation options to ensure you have a comfortable, stress-free procedure.
Wisdom Teeth Dentist Bells Corners
Tooth Removal in Bells Corners is sometimes the best solution for very damaged teeth, and it's a common choice for wisdom teeth. Removing wisdom teeth makes it easier to clean the back molars, and it prevents overcrowding that could disrupt your alignment.
Our dedicated dental team at Family Dentist Bells Corners ensures that the entire process runs smoothly. Learn more about wisdom teeth removal and if it's right for you by visiting our wisdom teeth dentist in Bells Corners. Our conveniently-located dental office provides quality wisdom tooth removal services to those in Ottawa, Nepean, Kanata, Barrhaven, and surrounding areas.
Schedule your consultation appointment today!
We have selected few more services that you might be also interested in reading more about.