Dental Bridge in Bells Corners, Ottawa
Replace missing teeth and restore your smile with a permanent bridge in Bells Corners, ON.
A dental bridge in Bells Corners is one solution for replacing missing teeth. The fixed dental prosthesis are anchored to neighboring teeth. Thanks to modern dentistry, you can now get a natural-looking tooth bridge to restore your smile.
Whether you need to replace one or multiple teeth, a dental bridge may be right for you. They can be an excellent alternative to dentures.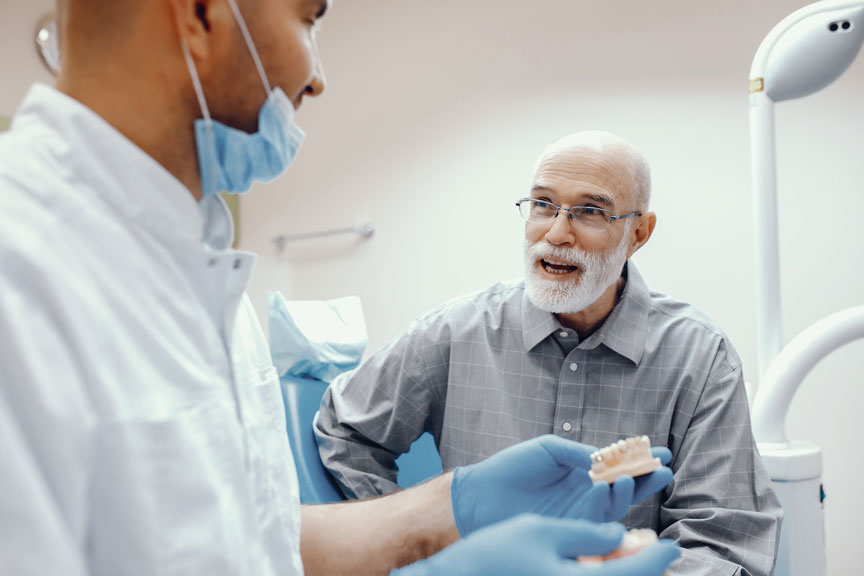 Why Choose A Dental Bridge In Bells Corners, ON?
Many patients choose a dental bridge to restore their smile. Here are some of the top benefits of this restoration solution:
Dental Bridge Treatment In Bells Corners, ON
If you are looking to replace missing teeth, consider a tooth bridge in Bells Corners. Of course, many patients wonder about the cost of treatment. In reality, every smile is unique, and therefore every treatment cost is unique. Our dedicated team at
Bells Corners Dental Studio
will assess your smile and provide you with a custom quote for your dental bridge cost in Bells Corners. Turn to our dental clinic for dental bridge treatment near Ottawa,
Nepean
,
Kanata
, and
Barrhaven
today. We're happy to answer any questions you may have and to help you improve your oral health in every way possible.
Schedule your appointment today!
We have selected few more services that you might be also interested in reading more about.